Why Should I choose Express Burials?
Our funeral service is here to assist you in the most difficult of times and to offer you advice in a practical but compassionate manner.
As we are all aware the cost of a funeral is rising year on year but we can help by offering our direct burial service to lay your loved one/friend to rest in a dignified way but at a low budget cost avoiding added stress caused by worrying about the cost of the funeral.
Our funeral arrangers are fully experienced in caring for the deceased and the families left behind. The transportation, care and laying to rest of the deceased is carried out using professional vehicles and uniformed staff.
It is sometimes difficult to get everyone together for a funeral service due to the transient nature of family life and work commitments, not everyone can get time off, so why not have the memorial service at a time to suit everyone?
Awards & Recognition
Respect are finalists in this years Good Funeral Awards, having won Best Burial Ground and Best Alternative Transport Awards in the last four years.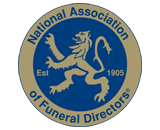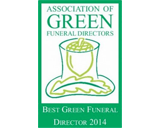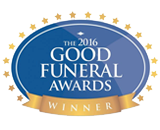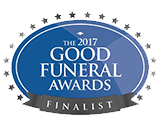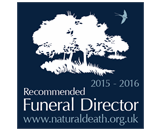 Requirements
Our express burial service is based on arranging funerals for people who have either died in hospital, in a hospice or who are currently being looked after by the Coroner.
1. Before we can collect the deceased we will require the Green Certificate for burial (Form 9) from the Registrar or the Order for Burial (Form 101) if the Coroner was involved.
2. We will also require release forms for the hospital mortuary or for the Funeral Director holding the deceased which we can either post or e-mail.
3. The Burial will take place upon receipt of all necessary paperwork and full cleared payment has been received. This can be by Debit/Credit Card, Bank Transfer or Cheque.
An invoice will be issued once we have received instructions.
You Need Help Right Now? 
For immediate help, you can call our 24-hour bereavement line.
Get a quote now Get a free online personalised quote and learn more about the plans we offer.